Contact Gathering of Mountain Eagles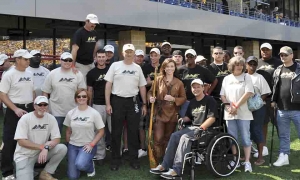 Contact Gathering of Mountain Eagles with your comments and questions using our online Contact form below. Please help us spread the word about our Mountain Eagles and how to help our wounded and injured military service members. Only by raising awareness can we enhance the support of other organizations in efforts to help our wounded veterans.
Thank you to all the Americans who have given and suffered so much to protect our country and protect our freedom. Please help us to continue to help them heal and offer them the support and recognition they so justly deserve.
Contact Form
Complete the form below and a Gathering of Mountain Eagles representative will be in touch with you soon to address your message.