Welcome to Gathering of Mountain Eagles – Supporting Wounded Warriors
GATHERING OF MOUNTAIN EAGLES provides opportunities for wounded or injured American military service members and selected family members, to enjoy the therapeutic effects of adventure activities and relaxation opportunities primarily within the states of West Virginia, Pennsylvania and Virginia.
Secondarily, it provides occasions to thank the warriors, enhance public awareness and increase aid for all programs supporting those wounded or injured Americans and spouses.
We are a new non-profit that was founded by a small group of retired soldiers and their families. We take our inspiration to help our wounded warriors from the following quote:
"The willingness with which our young people are likely to serve in any war, no matter how justified, will be directly proportional to how they perceive the veterans of earlier wars were treated and appreciated by their country." -George Washington, 1789
We know that we cannot help all wounded or injured Soldiers, Sailors, Marines, Coast Guardsmen or Airmen from the era of the wars in Iraq and Afghanistan, but we intend to do our best. With the generous help of the American people, we will make a difference. We Never Stop Serving!
We Measure Success In Smiles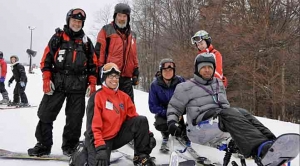 We know that when we relax and have fun, we usually smile.  So, we measure success in smiles. We want to see smiles from our wounded or injured Americans.
Learn more About GME and how you can help with our recreational and therapeutic adventure activities for our Americans combat wounded or injured veterans. We want to tell you more about our activities such as whitewater rafting, skiing, snowboarding, horseback riding, ziplining, golf, rope courses and more to help our injured and wounded Americans with their physical and psychological recovery.
Browse Our Events page to learn more about our schedule of activities and to see video and media from our past events. Always be on the lookout for our upcoming events. They are listed in the sidebar of our Home page.
Want To Help Our Wounded or Injured Americans?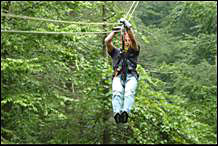 Want to help? You can find information on how to make a donation on our Donate to GME page. If you have any questions about our organization, our events or how you can help, please Contact Us. GME would love to hear from you!

Upcoming & Recent Events
Forty-Seventh Gathering
A D
How To Help GME
Please connect us with wounded warriors that need our help! Email us the details. Another way to support GME is make a donation.