Thank You to Our GME Sponsors
"Gathering of Mountain Eagles" could not operate without the generous donations of individual Americans and companies.
Categories of our major GME Sponsors are Double Diamond ($10,000 or more), Diamond ($5000 or more), Platinum ($2500 to $4999), Gold ($1000 to $2499), Silver ($500 to $999) and Bronze (at least $250).
How To Become A Gathering of Mountain Eagles Sponsor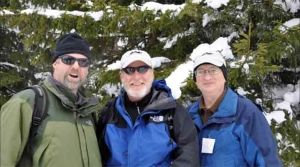 With your donation, and permission, we will add you to our sponsor list. Other supporters that are providing valuable discounts and service to our wounded are also listed. We invite you to visit their websites through the links below. Don't wait! Become a Gathering of Mountain Eagles Sponsor now!
Our Sponsors List
Double Diamond Mountain Eagle Sponsors
Diamond Mountain Eagle Sponsors
Ken & Linda Johnson, East New Market, MD
Platinum Mountain Eagle Sponsors
Training Innovations, Yorktown, VA
Pete Singleton of P.S. Systems, Canonsburg, PA
Mike & Kate Canavan, Beaufort, SC
Gold Mountain Eagle Sponsors
Woody & Janet Aurentz, Yorktown, VA
Kevin & Catherine Griffith, Simpsonville, SC
Mike & Mari Bennett, Ft. Walton Beach, FL
Ken Woodring, Trinity Coal Company, Charleston, WV
Carey & Jason Cummins, Durham, NC
Pete Lilly, CONSOL Energy, Canonburg, PA
Marshall Miller & Associates, Bluefield, VA
Joe Ison, The Tractor Company, Beaver, WV
Mark Schuerger, Riverton Coal, Charleston, WV
Mylan Pharmaceuticals, Morgantown, WV
Jerry Stillwell, Poquoson, VA
Paul & Brenda Zerkow, Woodbridge, VA
Threat Preparedness Inc., Oak Hill, WV
Robert Harper, Hampton, VA
Bruce Sparks, WVU, Morgantown, WV
Chuck Cummins, Providence Forge, VA
Larry & Patricia Johnson, Kingwood, WV
Alliance Coal Co., Kingwood, WV
Thomas DeWitt, Naples, FL
Cindy Wiles & Camp Dawson Dining Facility, Kingwood, WV
Randy Riddle, Valley Grove, WV
Robert L. Dawson, Jr., Tri-Tech Engineering, Lebanon, VA
Dwight Kreiser, Wheeling, WV
Silver Mountain Eagle Sponsors
Donnie Long, Aynor, SC
B&D Arabians, Newport News, VA
Ken Parks, Virginia Beach, VA
Bryan Richardson, Conway, SC
VFW Post 548 (Gen. Daniel Morgan Post), Morgantown, WV
Al Knox, Chesapeake, VA
Jerry Carbaugh, Plant City, FL
Gerry & Marty Cummins, Smithfield, VA
Cindy Wiles, Camp Dawson, WV NG
Bronze Mountain Eagle Sponsors
VFW Post 9916 (John L. Frazier Post), Westover, WV
VFW Post 3160, Ocean View, Norfolk, VA
Michael Perilli, Peerless Minerals, Summersville, WV
West Virginia Parole Officers Association, WV
VFW, 2nd VA District, Hampton Roads, VA
Elizabeth Sterrett, Norfolk, VA
Oakey Swamp Baptist Church, Conway, SC
Donald & Tammy Overton, Yorktown, VA
Dave Soczka, Smithfield, VA
Dave Cochran, Yorktown, VA
Mark Stevenson, Virginia Beach, VA
Gary Forbes, Chesapeake, VA
Supporters